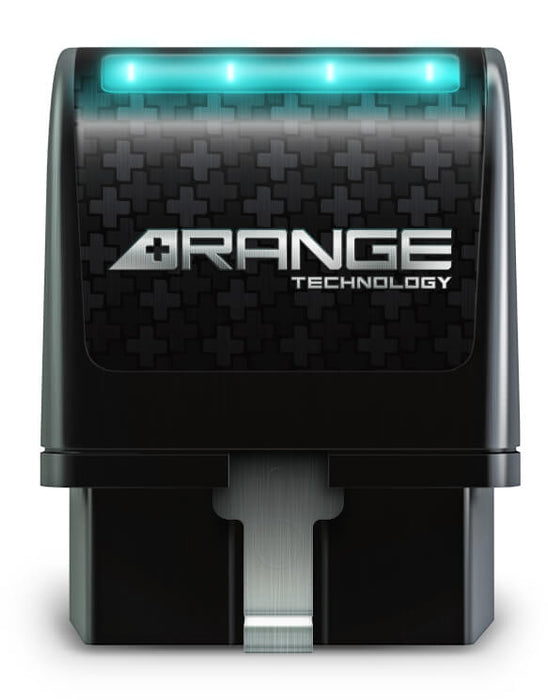 Range AFM/DFM Disabler - RA003
All Cylinders. All the time.
The Range AFM/DFM Disabler allows your V6 or V8 GM vehicle to run in full cylinder mode at all times, preventing the Active and Dynamic Fuel Management systems from dropping cylinders. Our patented technology is the only product that will disable Active or Dynamic Fuel Management without reprogramming the factory ECU. Full power delivery all the time without factory warranty concerns. CARB testing process in progress!
The AFM/DFM Disabler is NOT currently compatible with 2019+ 6.2L 10-speed Silverado and Sierra models.
FULL POWER

No more shuddering as your engine cycles between running on half or all cylinders
Improved power at light throttle with all cylinders firing which can actually result in improved fuel economy depending on your driving habits
GM's troublesome valve lifters will no longer be tasked with activating and deactivating constantly, saving you money on costly future repairs
FAST AND EASY SETUP
No tools needed
Simply remove it if uninstallation is necessary
No mechanical ability is needed, if you can plug something into the wall in your home, you can install and uninstall this without issue
Simply plug the module into your OBD-II port and it instantly disables the AFM or DFM system
ALL-TERRAIN
When the roads are covered in snow, you'll have the power to charge through and make it home
If your travels take you off the beaten path, you'll have the power to emerge on the other side unscathed
When hauling heavy loads, you need all the power you can get
The power and control you need in any situation
SAFE AND REVERSIBLE
Leaves no trace after uninstallation; your warranty is safe with Range
Simply unplug it to return to factory settings
If you're trading your trusty GM vehicle in on a newer model that's also equipped with AFM or DFM, take your module with you and plug it into your new vehicle
Our AFM/DFM disabler does not reprogram the factory ECU