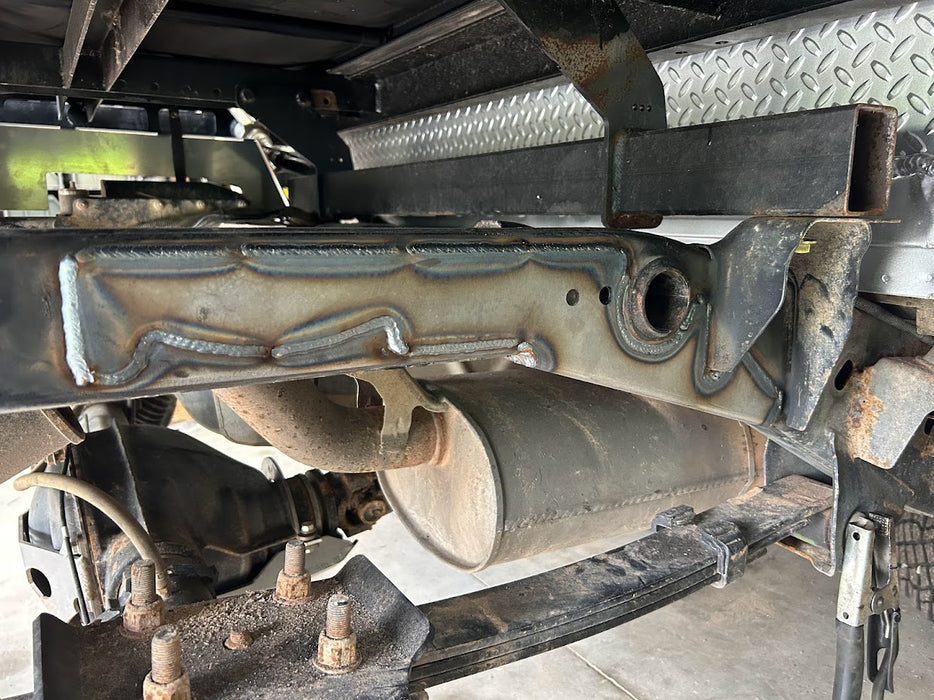 Weld On Frame Support (2015-22 Colorado/Canyon)
This weld on mount reinforces the rear frame rails, in a known weak spot, on the 2nd gen Colorado and Canyon. 
The bracket is made from .135 CR A36 CNC laser cut and bent steel. The wrap around design bridges the arch in the frame rail and supports the frame at it's weakest spot. Welding is required. 
Fits 2015-22 Colorado and Canyon, including ZR2
Sold in pairs (Order of 1 = 2 brackets for 1 truck)

Requires Modifications to fit with Bison Fuel Tank Skid
Welding required

Works with Ultimate and Standard Relocation Kits
2-4 hour estimated install time
Brackets ship bare metal
For off-road use only. Use at your own risk
Please allow 10-14 business days before shipping
Made in USA

**This product is designed for Off-Road Use only. Welding anything to the frame of your vehicle should be done by a professional welder with knowledge of welding on modern vehicles. Installing this product may alter the vehicles performance from it's OEM standard. Do not exceed your vehicles OEM Payload limits.