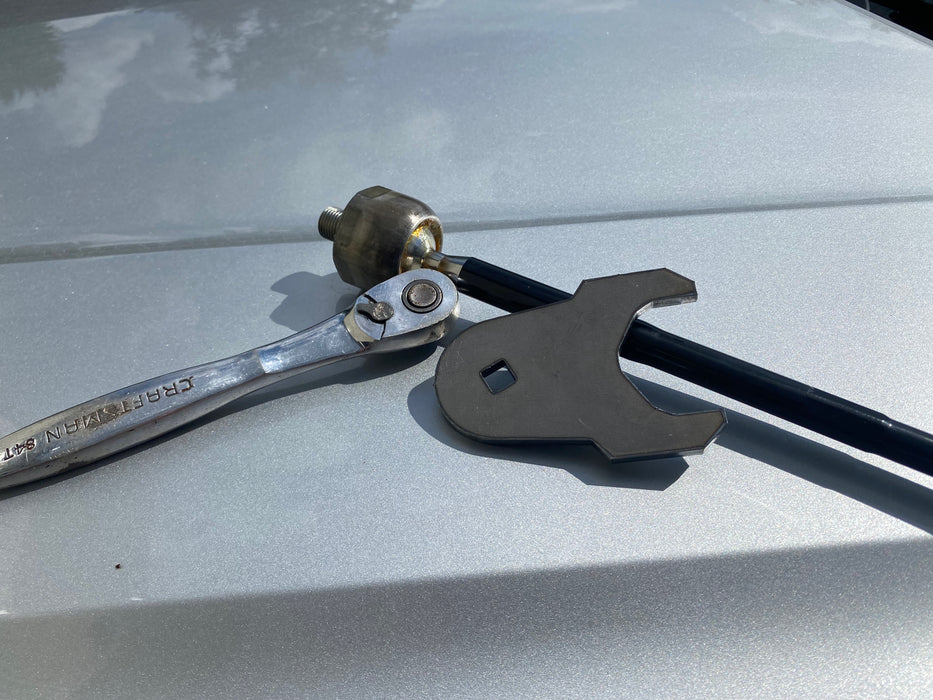 ZR2 Inner Tie Rod Wrench (2017-22 Colorado ZR2)
Changing an inner tie rod is never fun while stuck on the trail. 
We are trying to make that pain a little easier by offering this CNC Laser Cut Inner Tie Rod Wrench. No specialty tools required, just a basic 3/8" Ratchet allows you to easily loosen and tighten your inner tie rods. The small and slim design makes it easy to store in your tool kit or truck, so you always have it when you need it. 
Fits 2017-22 Colorado ZR2 Only
Comes with (1) Inner Tie Rod Wrench (Ratchet and tie rod not included)
Made in the USA from 1/4 inch HRPO Laser cut Steel
Fits any standard 3/8" Ratchet
Designed for off-road use only. Use at your own risk
Inventory Status -

In Stock