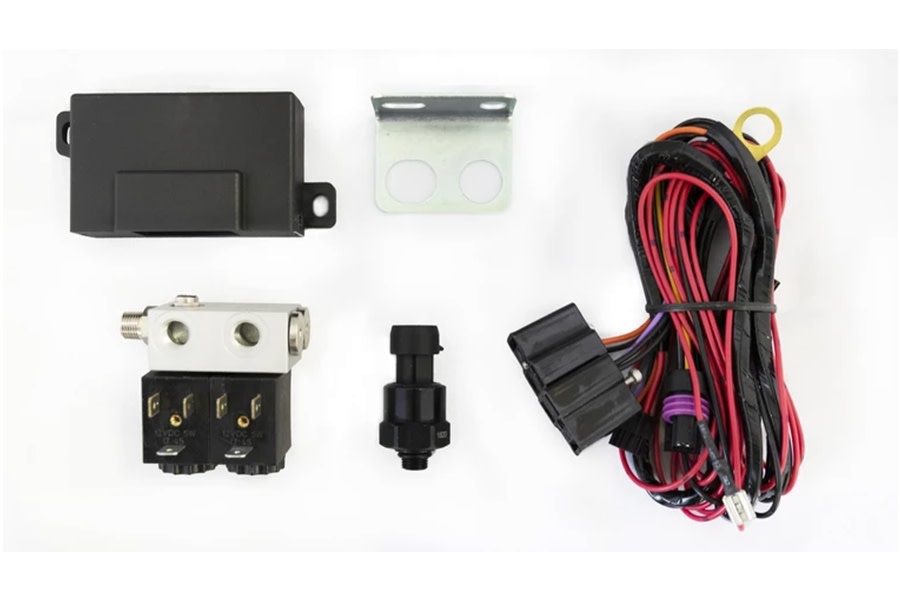 ARB Pressure Control Kit with Compressor Connect App
Compatible with your ARB onboard single or twin air compressor, the ARB Pressure Control unit works with the Compressor Connect app allowing you to inflate/deflate your tires easily and with little effort.

HOW IT WORKS
Inflating or deflating tires with ease? All it takes is a few easy steps! Set your target pressure via the mobile app, connect an air hose from your compressor to your tire valve with a standard chuck and watch the Air Pressure Control unit work with your compressor to inflate/deflate your pre-set target pressure – all without needing an inflation/deflator gauge!
A vibration and audio alert will sound on your smart device when your target pressure is achieved, meaning you can disconnect the hose from the tire and move onto the next!
COMPATIBILITY
Suits ARB Air Compressors: CKSA12, CKMA12, CKMTA12
Suits 12-volt electrical charging systems
IN THE BOX
Pressure-regulating valve
Pressure transducer
Pressure control module
Mounting bracket
Wiring harness
Installation instructions