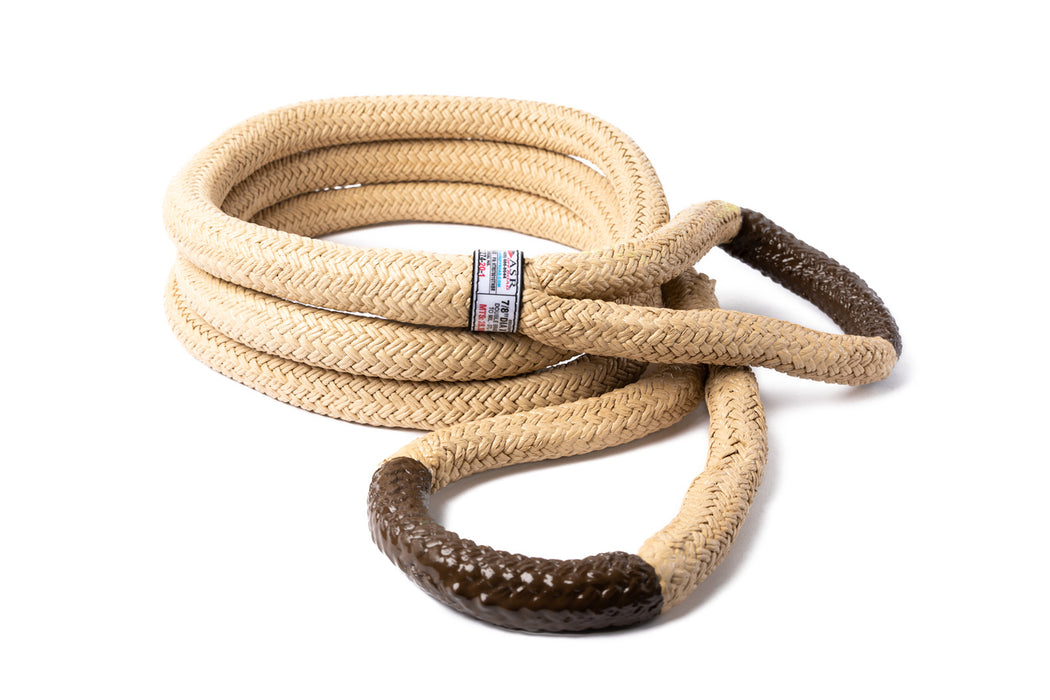 Ultimate Kinetic Recovery Rope
With up to 30% stretch under load, Kinetic Recovery Ropes smoothly transfer max kinetic energy from the towing vehicle to the stuck vehicle. ASR's Ultimate Kinetic Recovery Rope takes it up a notch, with the entire rope coated with a flexible, durable, weather resistant fiber-lock coating that comes in many different customizable colors. It also has dipped eyes of a complimentary color, further increasing durability at the wear point of the eye. This is the toughest, highest performing rope we have ever produced. Made in the USA in an ISO 9001:2008 certified facility, and manufactured and tested in conformance with API Q1 Specification standards. Made with the highest quality materials/construction, this rope will provide you with outstanding results for many years to come!
Please allow additional time for complimentary colored rope orders.
| | | | |
| --- | --- | --- | --- |
| Size | Minimum Tensile Strength | Working Load Limit | Recommended Vehicle |
| 3/4" | 19,000 lbs | | For use on light 4x4's up to about 4,000 lbs |
| 7/8" | 28,600 lbs | 9,500 lbs | For use on vehicles up to 9,500 lbs |
| 1" | 33,500 lbs | 11,150 lbs | For use on full size vehicles up to 11,150 lbs |
| 1-1/4" | 52,300 lbs | | For heavier duty off-road use, with light industrial or fully loaded mid-sized vehicles, and heavier trucks 3/4-ton and up |